Cruises have remained a highly popular vacation venue for multiple decades. This is because they are associated with many advantages and benefits, including convenience, affordability, and the fact that they provide a fun way to travel. Many people also enjoy them because voyages of this kind are all-inclusive, and therefore there is no need to worry about unpleasant financial surprises once the trip is booked.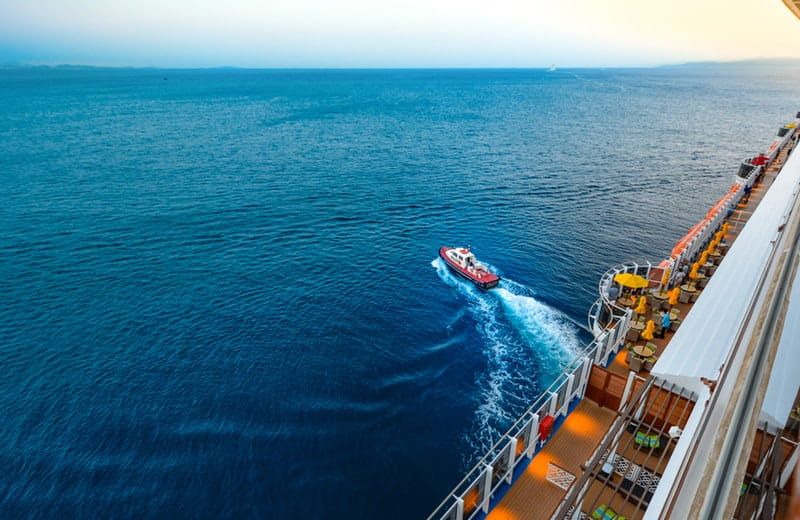 Family Friendly
In addition to being affordable, many cruises are also very family-friendly, making them a great choice for vacationers with children. Over the past ten years, most of the world's primary cruise lines have completed renovations to make their facilities more child-friendly. Advantages to youngsters include planned activities and games, teen clubs, rock climbing walls, water slides, mini-golf courses, movie theaters, video games, and kid-friendly entertainment.
Additionally, major cruise lines now offer a higher number of guest cabins with multiple bedrooms to accommodate larger parties. Many modern cruise ships also have cabins with adjoining rooms so that parents can enjoy a family vacation without having to completely forfeit privacy. Because of these and other changes, multi-generational families can now enjoy the advantages and benefits of a cruise without sacrificing comfort or convenience.
Group Voyages
Many popular cruise lines have also upgraded their accommodations and facilities to make them group-friendly. Some vessels are even appointed with cabins that accommodate 10 or more travelers. Group cruises can be a fun and exciting way to see the world and are a terrific vacation venue for churches, clubs, and business organizations.
Romantic Cruises
Romantic cruises are a favorite option among many couples. Few people can resist the mysterious and alluring atmosphere that is usually found on a romantic cruise, regardless of its destination. It may be the sense of freedom that comes from being on the open sea, the magic of a full moon over the water, or the beauty of a romantic sunset when sailing from port to port. Regardless of one's personal preferences, romantic cruises offer something for couples of all ages and from all walks of life.
Themed Cruises
Another vacation venue travelers may wish to consider when booking a voyage is a themed cruise. This can be anything from a spiritual cruise to one that centers around a particular hobby, activity or occasion.
Popular Destinations
One of the biggest decisions when booking a voyage is choosing a destination. Although the options are virtually limitless, some of the most popular include Mediterranean, Alaskan, Mexican, Caribbean and Norwegian voyages. Alaska or Antarctica are great choices for those who enjoy breathtaking winter scenery and do not mind cold temperatures. Alaska is also a great option for a romantic cruise.
Greek and Mediterranean cruises are perfect for those in search of an exotic vacation. Almost all island lovers with a sense of adventure find the dazzling beaches, clear seas and ancient ruins of Greece and other Mediterranean islands quite intriguing. Families with children may wish to consider a Disney cruise, and those who enjoy stunning volcanic peaks and blue lagoons typically find French Polynesia an ideal choice.
Other areas that are highly popular among cruise fans include Central America and New Mexico. Often referred to as Western Caribbean cruises, voyages of this type are well-suited to those who prefer warm temperatures and a tropical ambiance. Not surprisingly, Norwegian or European cruise vacations are also top choices among travelers. Anyone interested in art, history, and architecture almost always find this type of cruise appealing.
Additional Considerations
Passengers can choose from a variety of durations, including lengthy voyages that last for two weeks or more, weekend cruises, and essentially anything in between. Prices vary depending on the cruise line, the size of the vessel, the cabin selected and whether or not one chooses to prepay taxes and port charges.
It is always wise to compare several options before making a final decision about a cruise or any type of vacation. Regardless of one's personal preferences, the benefits and advantages associated with this kind of travel are virtually guaranteed to provide vacationers with an enjoyable and exciting experience they will never forget.