Studying to become a nurse enables a person to make a lucrative living while helping people restore and maintain their health. It is a selfless career option that can lead to a successful and meaningful life, and it is becoming one of the most popular and in demand career options today. If you are considering becoming a nurse, the following information may help you figure out the best course of action to take so you, too, can enjoy a career in this exciting and rewarding field.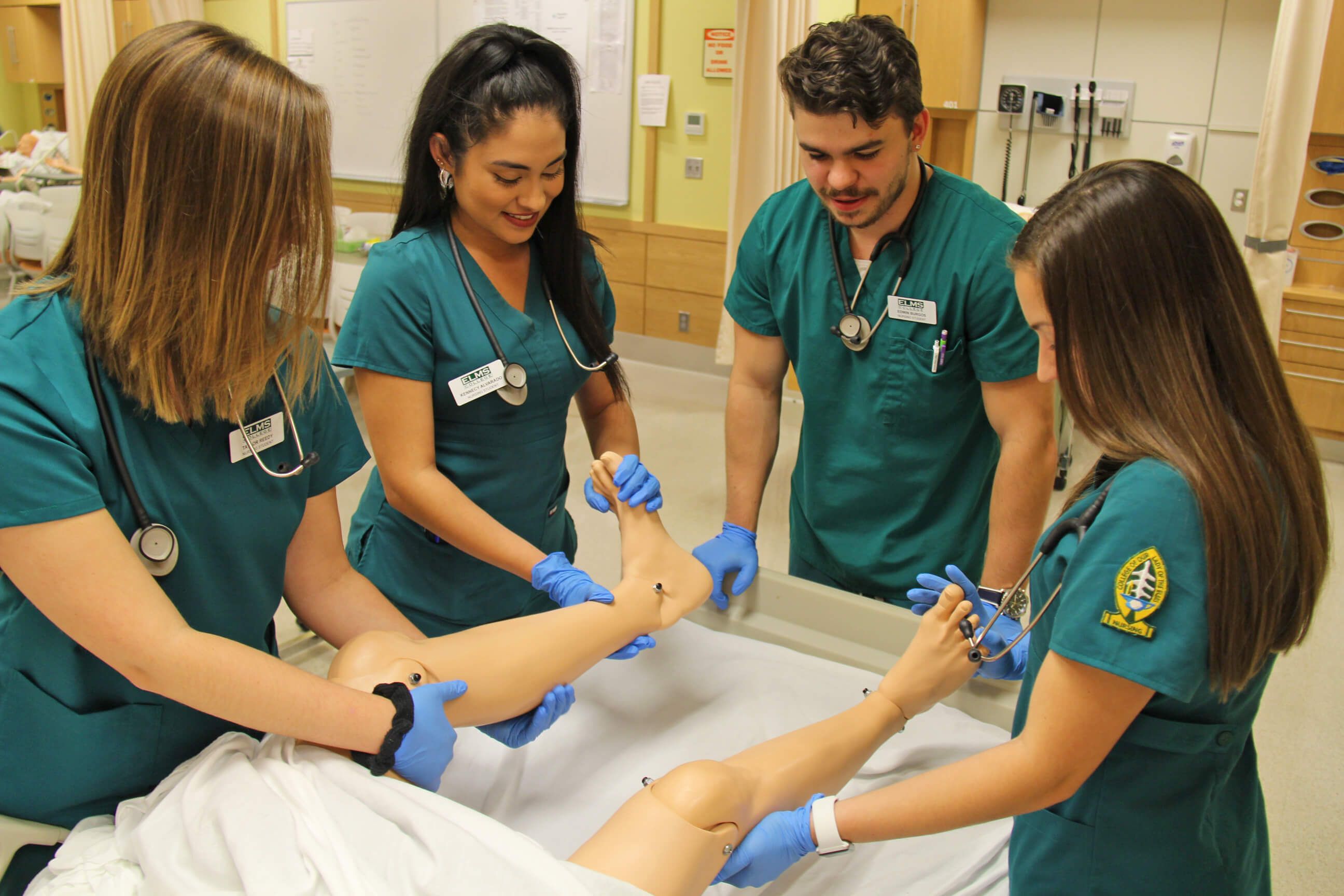 LPN Or LVN
If you want to start your career as a nurse in the quickest possible way, you might want to consider getting a degree in either licensed practical nursing Paragraph
Four Types Of Nursing Degrees
(LPN) or licensed vocational nursing LVN. Training for an LPN or LVN degree is perfect for those who already work a full time job because the training offers a more flexible schedule than other nursing degrees. Whether you train at your local community college or a vocational school, you can obtain an LPN or LVN degree in as little as a year. Once you complete the program, you are eligible to receive your license after passing the NCLEX-PN examination.
Associate's Degree In Nursing (ADN)
An associates degree in nursing (ADN) is the training path you will want to take if you are more interested in becoming an entry level RN (registered nurse). This is often the first step students take in obtaining a bachelor's degree to become a nurse, and it requires more rigorous and time consuming schooling than a basic LPN or LVN. This course of study will require clinical practice at a medical office to obtain a degree, so you will want to be sure you can adjust your schedule to fit this need. If you are already an LPN, some employers may even offer to pay for your schooling to become an ADN. This is a great schooling choice for those who are have already obtained their LPN license. It usually takes about two years to get an ADN.
Bachelor's Degree In Nursing (BDN)
If you would like to work in a field of nursing that is the most popular and in demand, you need to consider getting your bachelor's degree in nursing (BDN). Most hospitals require you to have a BDN in order to be considered for employment, so this is the most useful type of degree you can obtain when training to become a nurse. If you plan on going further with your education in this field of study, obtaining your BDN is your best option. This requires four years of college combined with practical lessons that are held either on campus or in a medical center.
Master Of Science In Nursing (MSN)
Obtaining your degree in master of science in nursing is the career path to take if you would like a medical career with a wide range of options. An MSN requires between 18 and 24 months of additional schooling after receiving your BDN, but it can help you enter more specialized fields in your career such as midwifery. An MSN will enable you to care for patients in very much the same way a doctor can, and the pay can be quite higher than the pay earned with a BDN, LVN or ADN degree. If you want to make more money and have more career options as a nurse, obtaining an MSN is your best bet.
No matter which training path you decide to take in your quest to become a nurse, know that there are many benefits and advantages to your life when you choose to embark down this exciting and rewarding career in the medical field. Not only will you be entering a career that will enable you to help people, but you will be able to make a decent living for yourself. Becoming a nurse is quickly becoming one of the most popular career options today, and the opportunities are endless when you have a degree in this field of study.