Pickup trucks are among the best-selling vehicles in the United States automobile market. There are plenty of great pickup trucks with high ratings and reviews to choose from.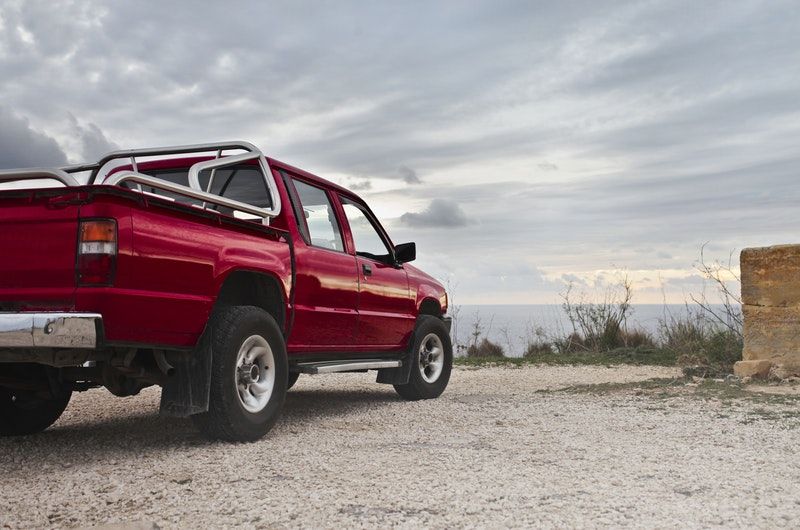 Ram 1500
Among the top rated is the Ram 1500. The Ram 1500 has a high rated ride quality, higher towing capacity that far exceeds many of its competitors and spacious seating. The cabin includes top-notch materials with a comfortable interior. The most recent model is completely re-designed. Features of the Ram include a twelve-inch touch screen, wireless device charging, new driver assistance such as adaptive cruise control, surround view camera, blind spot monitoring, forward collision warning, automatic emergency braking, lane departure warning, and parking assistance.
Ford F150
The Ford F150 is another top-rated pickup truck choice. The F150 is high in class for towing and hauling, has powerful engines, a spacious interior and a user-friendly infotainment system. The F-150 offers several engines to choose from, most of which are mated to a ten-speed automatic transmission. It offers a superior off-road performance trim in the Raptor model. Gas mileage is rated as 15-20 city and 18-26 highway. Its starting price is below average making it a good deal for those in the market for a top-rated pickup truck that's affordable.
Chevy Silverado 1500
Another capable top-rated pickup truck is the Chevy Silverado 1500. It combines excellent performance with a quality interior making it an appealing choice. The Chevy Silverado 1500 offers a powerful V-8 engine, expansive seating and user-friendly technology features. Gas mileage is rated at 14-20 City and 18-23 highway. The pickup truck is offered in both RWD and 4WD with engine horsepower of 285-420.
Nissan Titan
While not rated as high as the aforementioned pickup trucks, the Nissan Titan is still among the top-rated full-size pickup trucks for this year. The Nissan Titan is among the most comfortable full-size pickup trucks. It is easy to drive and offers a quiet cabin with minimal outside noise. The Titan offers a large seven-inch standard infotainment touch screen and satellite radio. Gas mileage is rated as 15 city and 20-21 highway. The engine is offered at 310-390 horsepower. Safety features of the most recent Nissan Titan include driver, passenger, front head, and front side air bags. Other safety features include braking assistance, electronic stability control, and traction control.
Toyota Tundra
The Toyota Tundra, while ratings are not as high as the previously mentioned pickup trucks, is a favorite choice for many that offers good ratings and reviews. It has powerful engines in the 310-381 horsepower range. Off road, the Toyota Tundra is one of the most capable in its class. It is not as refined on pavement as some of its competitors. Gas mileage is rated at 13-15 city and 17-19 highway. The Tundra is a big truck and drives like one. Fortunately, the steering is very responsive and reliable brakes. Overall safety rating is a four of five stars. Base price for the Tundra is in the $31,500 range. Starting price for a fully loaded Tundra is nearly $8,000 lower than the class average.