Sport utility vehicles (SUVs) have been around for quite some time, but the crossover and truck-based models of today bear little resemblance to the pioneers of this vehicle classification. Until about 30 years ago, a utility vehicle was considered to be a model built for off-road adventure, and most of the models were boxy, had very tight suspension, promised a very bumpy ride and bruised passengers, and offered very little in the way of convenience features.  Add on an expensive price tag and poor gas mileage and you had a car few wanted to drive.
Today, SUVs come in two flavors. The abbreviation SUV is taken to mean a large vehicle that is built on a truck platform, whereas crossovers follows unibody architecture, meaning that the frame and body are assembled as one piece. Why this departure from the old days of heavy, rough-ride vehicles? Also, what about the evolution of the truck-based models? Below is a summary of the difference between traditional SUVs and crossovers, and included is a detailed mention of the advantages and benefits of owning the latter.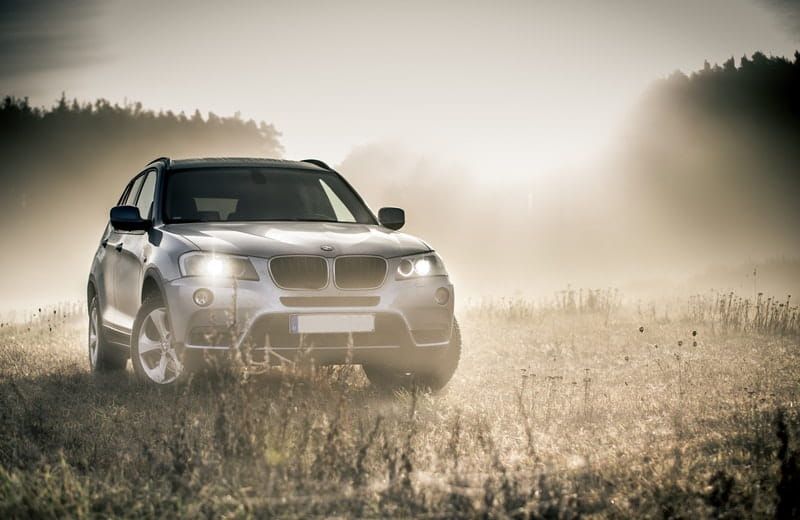 The Build Platform
In general, an SUV is built like a truck. A truck chassis is used, and the body is created separately and molded to the chassis. For those that don't know, the chassis is the base frame of the truck, and a truck's chassis differs from that of a car or crossover. The ground clearance averages several inches higher than that of crossovers, and this is an advantage when off-road travel is considered. The truck-based platform also means that the body itself can be boxy and more square-shaped, offering a good deal of interior space regardless of the actual outward appearance.
While this may appeal to the adventurous, off-road crowd, there's a drawback. These models are generally very heavy and therefore need more engine power to get them up to cruising speed. Fuel efficiency therefore suffers, meaning a higher price tag, both at purchase and down the road when you need to refuel.
Unibody SUVs have evolved over the past 20 years or so and are now considered a separate vehicle class. These models are categorized according to their size. The usual segment definitions are compact, mid-size, and full-size. Compacts generally seat only four individuals, but the rear seating area may be large enough for adults. Mid-size models have larger rear seating areas, and they may even have three rows of seats. Full-size models are targeted toward those seeking a family transport. They have three rows of seats, and they seat up to eight individuals.
Engines And Powertrain
Here, the difference between SUVs and crossovers becomes harder to define. Basically, an SUV is powered by a V6 or V8 engine. Crossovers may be fitted with a four-cylinder engine, a V6, or a V8. The compact models generally don't offer a V6 option, but some models have a trim that does indeed come with a more powerful V6, and some models even offer a diesel engine option.
Some unibody models are engineered as towing vehicles, and these will usually offer either a V6 option or a turbocharged four-cylinder. The four-cylinder models are the most fuel efficient, with some of them promising upwards of 30 mpg on the highway.
When considering unibody models for family travel, it's important to check out the total horsepower output. If the vehicle is a compact and has a four-cylinder engine, it probably accelerates nicely and cruises comfortably so long as the engine is rated at 200 horsepower or higher.
Handling Ability
SUVs usually have upgraded suspension systems, but they generally don't corner as well as a crossover. Their rugged chassis build can handle bumps and dips in the road better, but their steering often isn't as responsive as the driver would like. A crossover tends to be a bit more nimble in terms of high-speed cornering, and the smaller models are easier to park in tight spaces.
Advantages For The Owner
SUV models usually have upgraded suspension and a more solid build, but this results in poorer fuel efficiency. Crossovers, having a unibody build, are generally made of lighter steel and composite materials. This gives them the advantage in terms of engine size and therefore fuel efficiency, while offering the same or similar storage capacity.
Many of the mid-size and full-size unibody models can be purchased with one or more special packages. These packages usually add on off-road extras such as an underbody shield, tow hooks, and select drive modes. This may bump up the price a bit, but buyers will find that the final price still rivals the MSRP of a comparably sized SUV model.  Crossover SUVs offer much, if not all of the benefits of an SUV without the disadvantages, and extreme price.  If you are searching for a spacious vehicle perfect for family outings, home moving, or just driving around the town, all without breaking the bank, the Crossover SUV is the perfect car for you.
The SUV may offer power and rugged durability, and for some folk, thats all that matters.  But the Crossover SUV offers that and more.  In fact, when it comes to choosing between an SUV and a Crossover, it is almost always better to choose the crossover.