While located off the Moroccan coast, the Canary Islands are an autonomous municipality of Spain. This exotic travel destination comprises seven islands. The biggest ones of this archipelago, Gran Canaria, Lanzarote and Tenerife, are the most popular among vacationers. All three have exquisite resorts with luxurious accommodations, prime beach access, gourmet restaurants and expansive golf courses.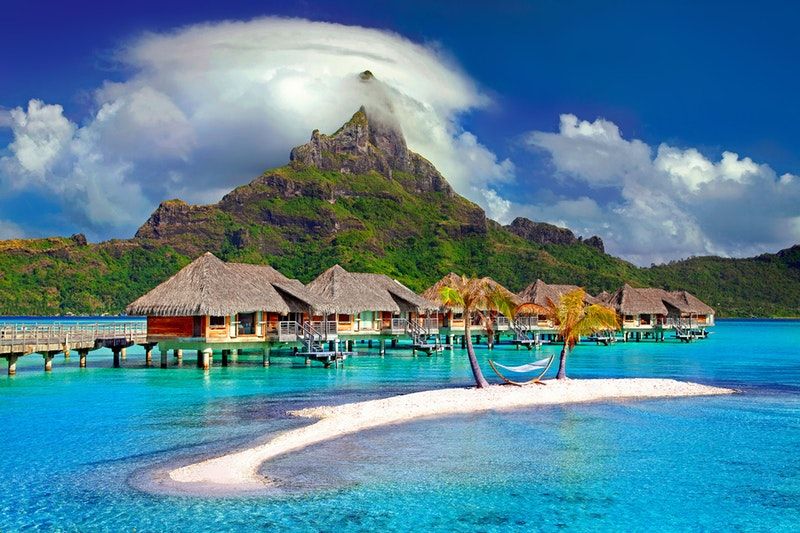 Best Time to Visit
Since the Canaries have an average annual temperature of 75 degrees, you can't go wrong with a vacation at any time of year. Most tourists come here during summer or winter. To enjoy lower rates and fewer crowds, visit between September to November or between March and May. The best-priced hotels are located in the bigger cities, including Arrecife, Las Palmas and Santa Cruz de Tenerife.
The most convenient way to travel to the Canary Islands is to fly in from Madrid, Spain, to Aeropuerto de Gran Canaria. This airport is located just outside Las Palmas on Isla Gran Canaria. You can also take a plane that originates at any other country on the European mainland.
Where to Explore
Isla Gran Canaria is not the biggest island, but it counts as the main one. The other six islands have airports too, but they mainly handle inter-island traffic. All airports offer some type of ground transportation, including car rentals, taxis, and buses.
When first arriving at the main airport, you can ride your trip organizer's shuttle, get on a public bus or take a taxi to your hotel. It takes about 20 minutes by taxi and 40 minutes by bus to get to the hub of Las Palmas. You can also book local Las Palmas transfers online ahead of time.
Most Popular Areas for Tourist Visits
Las Palmas is the most popular region for booking a stay. It is very safe at any time and has many options for things to do. When staying in this area, you can walk to beaches, bars, and restaurants. You can also visit Las Palmas' interactive science museum, hike the moon-like landscape of La Isleta on the north side or have a romantic beach-side dinner picnic.
The best ways to explore the islands are by plane and car. All major international car-rental organizations are represented here. Car rentals start as low as 30 Euros per day (excluding gas and insurance). While a plane is the most efficient transportation method when going island hopping, you can also utilize inter-island ferry services.
What to Expect
The locals speak Spanish with a South-American accent, and the Euro functions as the official currency. You can use major credit cards at most shops and restaurants. Tipping isn't mandatory, but it's customary to round up to the nearest Euro when paying for taxi fare. In restaurants, leave a gratuity that's between 7 and 13 percent.
All of the islands have plenty of shorelines to accommodate typical vacation activities. Whether you want to windsurf, scuba dive, snorkel, surf the ocean or simply sunbathe, you will find plenty of soft sands, aquamarine waters, vibrant underwater scenes and waves to set the scene. However, the Canary Islands offer much more than just a beach vacation. This island paradise is home to four natural parks, the world's third-largest volcano, subtropical forests, rugged mountains and epic desert lands.