Correctional officers are law enforcement officials who specifically work with prisoners who are either awaiting trial or are serving time in jail. The main responsibilities of a correctional officer are enforcing prison rules and supervising inmates. This also includes searching inmates as well as the facilities to make sure all the safety and security protocols are being followed.
The requirements to become a corrections officer vary depending on where you live. However, even if you are not required to get a degree, there are benefits to completing a degree program, including better training and the possibility of higher pay. Listed below are ten of the best and most affordable 2020 degree programs for corrections officers.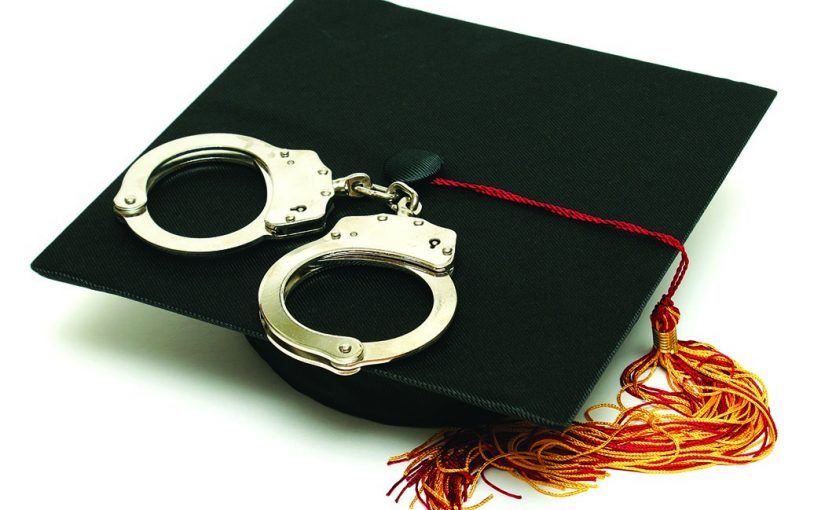 1. University of Massachusetts-Lowell
While it is still affordable, tuition for UMass Lowell is a little higher than some of the criminal justice options. However, UMass Lowell has an accelerated program, which allows you to get credit for both an undergraduate degree and a master's in criminal justice. If you are interested in pursuing an advanced career in criminal justice, this is one of the quickest and most effective programs. As of writing, online courses are available in nearly every state, though Minnesota, Kansas and Arkansas residents cannot enroll in the program. If you live in Massachusetts, you can attend classes in person.
2. Southeast Missouri State University
SEMO has several criminal justice programs available. The law enforcement academy program is designed for aspiring corrections officer, but if you want to further advance your career, you can later enroll in the other course, which focus on the criminal justice system and theoretical criminality. All of the courses have the same 120 credit requirement to complete. SEMO hosts criminal justice programs throughout the year, including during winter and summer classes. It takes eight weeks to complete one of the criminal justice programs.
3. Eastern Kentucky University
EKU is a popular online program for aspiring corrections officer because of the student body. Despite being online, students are known for hosting study groups through Facebook. The course also makes use of live chat and discussion boards. If you are the type of student who learns best with direct interaction but do not have time to attend an on-campus course, EKU is an excellent substitute. It is also one of the more in-depth programs, focusing on ethics and rehabilitation strategies. EKU also has generous transfer options available, making it one of the easier online courses to attend if you were previously enrolled in a different university.
4. West Texas A&M University
WTAMU is one of the harder programs to get in to due to the advanced requirements. In order to complete your degree, you must complete an internship with a criminal justice organization. This leads to much smaller class sizes. However, if you are able to get in, you get a more personalized experience. It is also easier to find a job after completing your degree, since you have practical experience from your internship. The classes have more of a focus on math and science programs compared to other courses.
5. North Carolina Central University
Despite having a wide range of classes available, NCCU is still one of the smallest universities, on average having around 8,000 students each year, including online classes. Before you can enroll in an online program, you are required to complete a brief introductory course for online learning. While NCCU does not have as many criminal justice programs as some of the other colleges, it has a program specifically focusing on corrections. It is also certified through the Academy of Criminal Justice Sciences.
6. Brandman University
If you have a difficult schedule which makes it challenging to attend classes, Brandman University has a unique program called MyPath. With MyPath, you can specify how many credits you want to take each semester, paying a fixed rate for all the classes. You can also take hybrid classes, allowing you to complete some portions online, while also attending physical classes in Irvine, California. You can either focus on a general criminal justice degree, or focus on a specific area, including corrections.
7. Park University
Park University is recommended for students who plan to pursue an advanced degree in criminal justice. In order to apply for the program, you must have previous college experience. You are able to transfer 90 credits to your criminal justice degree. In addition to having minimal tuition costs, the school also provides free online textbooks. There is an accelerated schedule option available as well.
8. Lindenwood University
Lindenwood divides the criminal justice programs into several areas. You can focus on general corrections, but there are also classes specifically for parole or juvenile corrections. Classes are available online, but if you live in St. Charles, Missouri, you can sign up for a hybrid program. Another benefit available to local students is an internship with local police and corrections facilities. The program takes longer to complete compared to most other colleges, but there are some accelerated programs available.
9. Washburn University
Washburn has four different criminal justice programs available, with one specifically for corrections officers. As part of the program, you must complete a criminal justice internship. All of the programs have components focusing on humanities and social science. Unlike other colleges, Washburn keeps online classes small. Despite having a more advanced curriculum, it boasts one of the higher graduation rates for criminal justice courses.
10. Baker College
Baker College is a nonprofit school, making it one of the most affordable options for students. The school has many branches, with the criminal justice courses offered through the college of social science. The program includes classes for criminal law and social psychology, in addition to correctional courses. Whether you are a local student in Michigan or attending from another state, you pay the same rate, which is determined based on your financial needs.