Voice over internet protocol, or VoIP, is a technology that has transformed communications worldwide. Unlike traditional landline phones, VoIP technology allows people to send and receive calls over the internet. Some VoIP providers allow you to call any number, including local, long-distance or international numbers. Others let you call other subscribers to the same service. And some VoIP providers let you make phone calls using your computer while others let you use traditional phones connected to a VoIP adapter.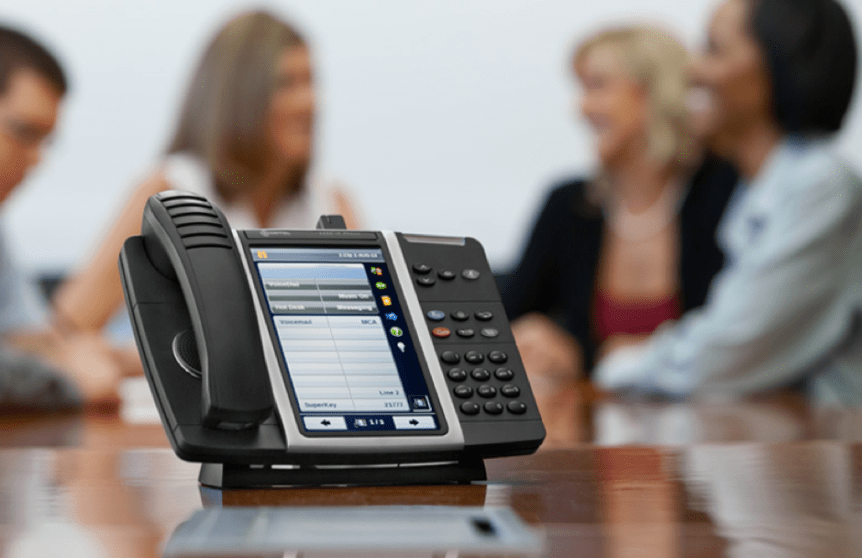 There are many different VoIP providers, and your business deserves the best. Choosing the right provider could lead to significant savings for your business. So here are the top four VoIP providers we've found:
1. Vonage
Vonage offers several VoIP packages for businesses that start as low as $24.99 a month. Packages start at $19.99. You can customize your services fully. The higher end plans include perks such as a virtual receptionist, voicemail to email, and an admin portal. You can use it from any mobile device via broadband internet connection over your computer or mobile device.
2. RingCentral
RingCentral has four VoIP plan levels. The basic package is the Essentials package, and it's the least expensive at a monthly cost of $19.99 per month, including up to 100 toll-free minutes. The standard plan ($29.99) comes with unlimited users and includes up to 1,000 toll-free minutes. The most popular plan at Ringcentral is their premium plan. This offers unlimited users, includes up to 2,500 toll-free minutes and costs $34.99 per month per user. The ultimate plan costs $49.95 per month per user, includes up to 10,000 toll-free minutes. Unlimited video calls are included in all plans.
3. 8×8
8×8 VoIP service is hosted in the cloud, so you can get started very quickly. The setup is easy, and you receive IP phones loaded with features. This service is based on customized cost base, depending on the customized features you select. Unlimited calls, call waiting and call forwarding, three-way calling, and video and audio conferencing are just some of the features.
4. MegaPath
MegaPath, founded in 1996, has over 20 years of experience in the industry. They have plans starting at $19.95 per user per month. The premium plan costs $29.95 per month per user. An entry-level plan includes unlimited calls across the US and has more than 50 features. The premium plan features unlimited nationwide calls. The enterprise plan for businesses offers unlimited international calls. MegaPath also offers many other optional add-ons, including auto-attendants, recorded calls, forwarding numbers, and toll-free numbers
Interested in switching to VoIP or starting with a VoIP service? Search and save today!