When talk of solar powered homes first hit the scene, it sounded like a science fiction movie. The average person would agree that the thought of eliminating a utility bill is enough to be excited about. Most of us however have only seen a solar powered property on a home makeover show. Today there are over 1,000,000 solar powered homes in just the United States alone.
Statistics show that the cost of solar panels and installation is half of what it used to cost. With scientific breakthroughs producing more efficient panels and the government giving tax breaks, there has never been a better time to be under the sun.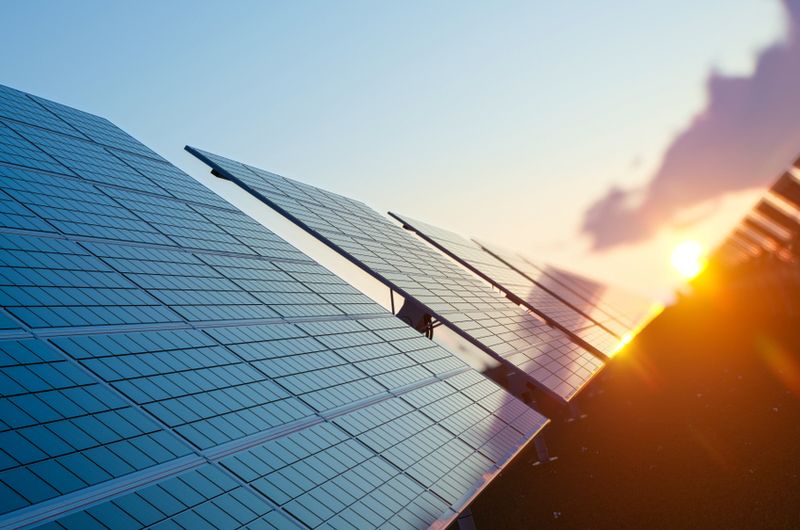 What To Consider Before Purchasing
There are key points to consider before making such a major purchase. The first of these is location. Since solar panels get their power from the sun, your location plays a big role in how many panels a home will need. In the more southern regions where it's hotter there is more exposure to the suns light and more power.
In the northern regions more solar panels will make up for less exposure to the sun per panel. If you are in an accessible area, you can connect your system to the grid. If you want to be off of the grid or you aren't near one, then you would have to purchase a battery bank for your system.
How Lifestyle Affects Your Choice
Another key factor to consider is your lifestyle. Most people ask how many panels they will need according to the square footage of the property. The utility company charges according to power usage. With good energy consumption practices a larger home may have a smaller utility bill than a smaller home.
The last key factor to consider is the financial aspect and cost of solar power. Expenses should always be first. The average cost of solar panels is $16,800 per home. When solar power first became public, the price was around $20,000 to $35,000! Also the federal solar tax credit deducts 30% of the cost of installation and there is no maximum amount.
You Can Get Money Back With Solar Panels
Some utility companies offer the option to pay you for excess power. This way, the power your panels produce that isn't used by your property goes back into the grid. Since that power gets distributed with the other power in the grid, the utility company sends you a check for that extra power. It pays to shop around and do a solar panel price comparison before taking that final step. No two panels are built the same. New solar panels were introduced that get 22% efficiency.
Before that others where only producing 14% to 16% at the most. The top 2 brands in efficiency are SunPower and Panasonic which both get up to 22.5% There are other heavy hitters that will save you money when you do a solar panel price comparison. Solaria, Mission Solar, LG, Heliene Inc, Grape Solar and ET Solar to name a few. While these brands don't produce the top percentage, they do get 20% efficiency or more. If you are considering going solar then now is the time to rise and shine.