Becoming a labor nurse is a career path that is filled with a lot of emotions. It is also surrounded by intense yet joyful moments. Labor and delivery nurses play the role of assisting mothers by guiding them through childbirth. They take care of patients in the maternity ward by working hand-in-hand with doctors. Most parents usually hope for a faultless birthing process, unfortunately sometimes complications might come up.
Labor and delivery nurses play a crucial role in offering care and emotional support, to families that may experience any difficulties during the birthing process. Labor and delivery nurses are the primary caregivers of birthing mothers and their new-borns, throughout the four stages of childbirth antepartum, intrapartum, postpartum, and neonatal.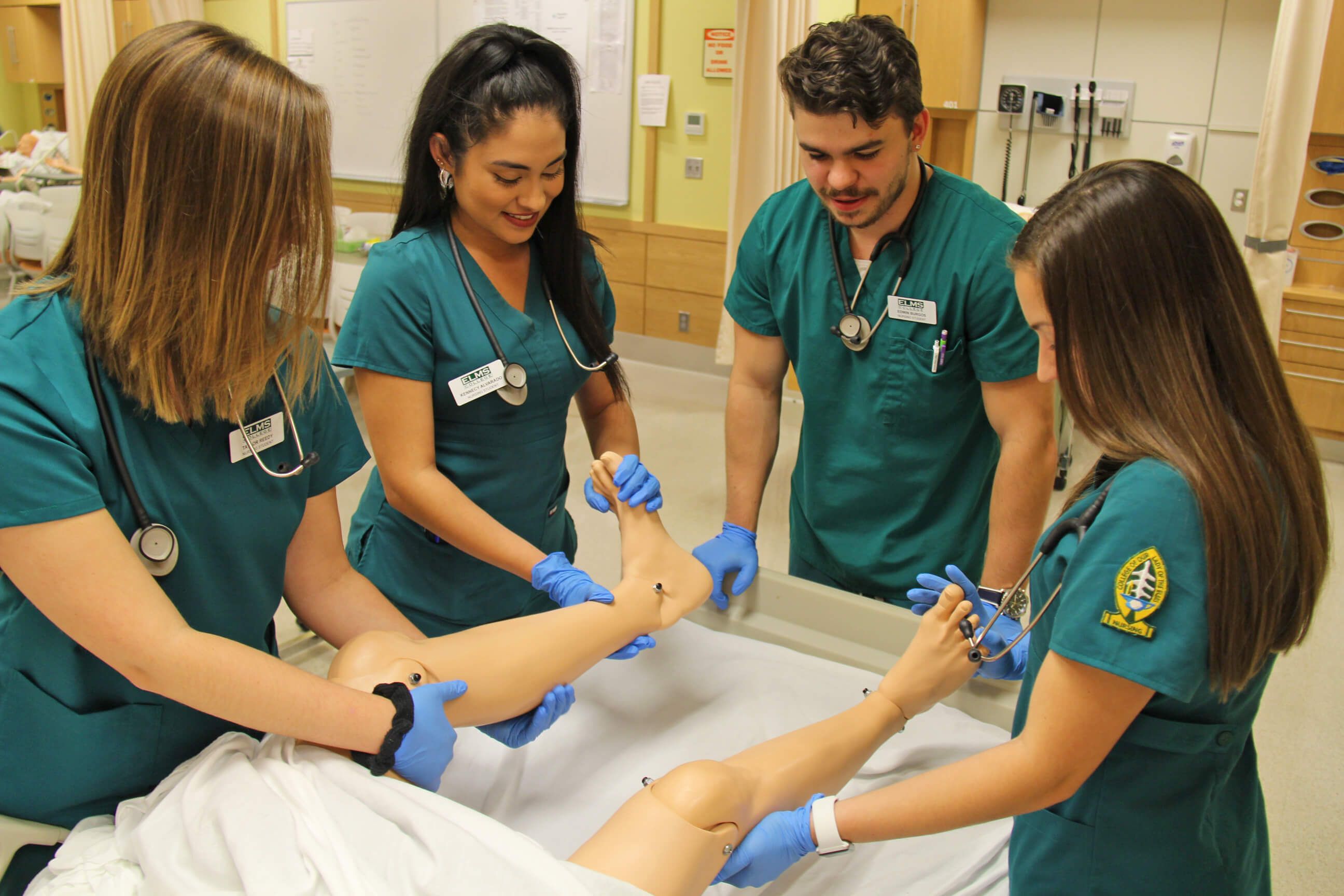 Responsibilities of Labor and Delivery Nurses
A Labor nurse plays different roles, but the most important role is being able to reassure families.
• They give patients medicine.
• Keep watch of potential problems.
• Providing assistance when a C-section is considered necessary.
• Measuring contractions.
• Providing emotional support and answering the family's questions.
• Taking birthing mothers through each stage of childbirth.
Education Requirements to Become a Registered Labor and Delivery Nurse
Before taking in those responsibilities, thorough education and training are required. The process begins with completing an educational program, then eventually earning labor and delivery voluntary certifications.
The bare minimum requirement is earning an Associate's Degree in Nursing (ASN), diploma, or Bachelor's Degree in Nursing (BSN). For students who want to get to work fast and appreciate the convenience, then an ASN would be appealing since it takes around two years to complete. Some institutions offer online programs as well as on-campus programs. On the other hand, earning a BSN might take a bit more time, around twice as much as the ASN period. Taking a BSN is a bit more pricey especially in highly rated institutions. The BSN holders usually have more demand among employers. Those who consider doing either ASN or BSN should evaluate their job prospects. Those who have completed ASN can also complete a BSN program. Upon completion of the labor and delivery nurses education, the degree will serve as a ticket into the career of nursing.
Passing the NCLEX-RN
In order to become a licensed labor nurse, one must pass the National Council Licensure Examination. A great performance in the NCLEX-RN approves a person and their basic knowledge and skills in being a labor and delivery nurse. However, credentials must be presented, to show a person completed their ASN or BSN.
Attaining Work Experience
In many hospitals applicants in the labor and delivery nurse position, are required to have worked as a staff nurse first. However, most any registered nurse can work in labor and delivery. The more experience a person has, the more likely they'll be able to work as a labor and delivery nurse.
Getting Certified
In most cases, some hospitals require nurses to earn the Inpatient Obstetric Nursing Certification (RNC-OB). Labor and delivery nurses can get certified after meeting certain work experience requirements through the National Certification Corporation.