The healthcare field is vast. With that said, it is often hard for a student to decide the specific degree to pursue. Most students know that they want to interact with patients, but they don't identify the best career to fulfill those ambitions. This article will discuss what the different degrees in the medical field entail.
A career in health is often a fulfilling career. First, it involves daily interactions with different people. Second, they are some of the most well-paying jobs in the US. In a previous study by the CNBC, the top 10 paying jobs were healthcare related. According, to the same study, the demand for health-related skills will continue to rise into the future.
Traditionally, when health degrees are mentioned, people think about medicine and nursing. However, careers in healthcare go beyond nursing and medicine. In fact, there are more than 500 distinct careers in the medical field. They involve the application of science, mathematics, technology, engineering, and other skills to build a healthy society. It is impossible to mention all the degrees in this article. Below are some of the most popular health degrees.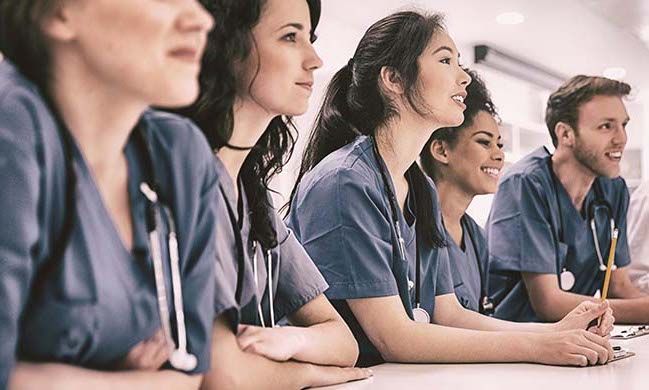 Doctor of Medicine Degree (MOD)
This degree will allow you to practice medicine after completing a residency program. It is one of the most intensive degrees. It requires a lot of financial investment and dedication. This degree is offered in medical schools.
To gain admission to a medical school, you must have completed a four-year undergraduate degree. You must also pass the Medical College Admission Test(MCAT). The test evaluates critical thinking skills and knowledge of scientific concepts. The degree takes fours years. Before graduating with a MOD, one has to pass the United States Medical Licensing Examination(USMLE).
Bachelor of Science in Nursing (BSN)
Nursing degrees are offered in many medical colleges and universities. The course covers almost the same content as a medical degree. However, it does not cover the topics in detail. The program typically takes four years.
If you already have an undergraduate degree, you can pursue an accelerated BSN. This program takes between 12-18 months. On completion, you will become a registered nurse.
Dental degrees
Dental degrees are offered in dental schools. You need at least three years of undergraduate studies to enroll in a dental school. Furthermore, you need to have covered at least one year of general statistics, calculus, English, biology, chemistry, and biology in the undergraduate degree.
Before joining a dental school, you need to pass the Dental Admission Test(DAT). Some dental schools administer an additional test to evaluate the character and motivation of the applicant.
Pharmacy degrees
You must attain a Doctor of Pharmacy degree to become a licensed pharmacist in the USA. Most of the pharmacy schools only admit students who have completed at least two years of undergraduate study.
Some pharmacy schools have the early assurance pharmacy programs. Under the early assurance programs, students are registered immediately after completing high school. They are then taken through two years of pre-pharmacy study. Such students are guaranteed admission to pharmacy schools on completion of the pre-pharmacy program.
In addition to the required minimum undergraduate years, pharmacy degrees take four years to complete. Mastery of mathematics, chemistry, biology, and physic will increase your chances of admission to a pharmacy school.
Public health degrees
Bachelors degrees in health sciences equip students with the skills needed to promote a healthy community. There are more than 50 public health degree programs in the United States. The most popular are Bachelor of Arts (BA) and Bachelor of Science (BS) in public health. A BS degree is for those who want to pursue a career in clinical fields while a BA is for those interested in the social aspects of public health.
Health sciences degrees
If you want to pursue a non-clinical health career, a degree in health sciences is for you. In these programs, you can specialize in professions such as medical sales, pharmaceuticals manufacturing, medical case management, and other non-clinical fields.
The Doctor of Health Science ( DHS) degree is for those who want to pursue advanced careers such as teaching and applied research.
Health Informatics (HI) programs
Health informatics degree programs cover the application of engineering and information technology in healthcare. Holders of these degrees employ technology to store and interpret medical information. Some of the specific careers in this field include health information analysis and clinical systems administration.
Advanced health degrees
If you already have an undergraduate medical degree, and you want to advance your education and skills, you should consider pursuing an advanced health degree. Some careers such as consultancy require at least a masters degree.
Before enrolling in a medical school, you should do thorough research on the program you plan to study. The medical field is broad, and it's easy to make the wrong choice. You can begin by checking this detailed list of health career profiles.